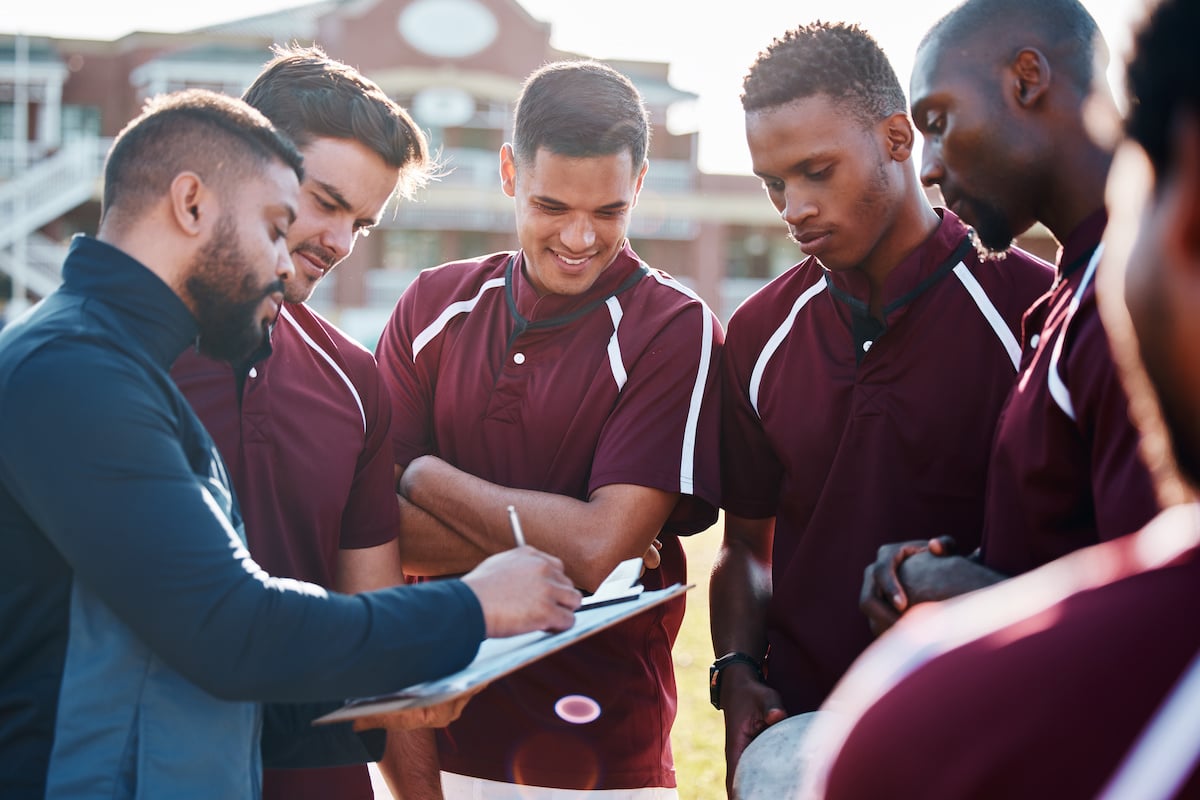 Think your time as a student-athlete has to end in college? Think again. You can pursue your master's degree or beyond as a student-athlete, and may even be able to get an athletic scholarship to help fund your degree program.
Being a student-athlete offers many benefits. You gain the potential to fund your education with a scholarship, an incentive to stay in school until graduation and a ready-made group of supportive peers on your team. If you're headed back to grad school after a long hiatus, athletics can entice you to return.
However, student-athletes also face various pressures, including the need to succeed or lose a scholarship, another major obligation that can intrude on academic time, and involvement in an emotional, high-stakes sport. For adult learners, the pressure can be even more significant, particularly if you're juggling school, a family, and a full-time job.
So how do you balance it all? These tips can help you balance academic life with your chosen sport.
Put Athletics in Perspective
Athletics can keep your body and mind healthy, help you make friends and provide a meaningful way to spend your time. Sports may even help you pay for school. However, they are unlikely to offer a viable path to a career.
Fewer than 2% of National Collegiate Athletic Association (NCAA) student-athletes go pro. And the figure is even smaller in lower NCAA divisions and among graduate and adult students.
Student-athletes need a clear understanding of the role of sports in their lives. For almost all students, sports should be secondary to school. When additional practice conflicts with your ability to study, remember that studying opens the door to a career, whereas the door to your sport will likely close when you graduate.
Talking to a coach, recruiter or another expert about your prospects can be beneficial. Be sure to ask:
Do I have any possibility of going pro or otherwise earning a living from my sport?
What should I do when athletics and school come into conflict?
How much do you think I would need to practice to go pro?
If I have a chance of going pro, what steps do I need to take now?
Going pro doesn't just happen. You'll likely get visits from recruiters early in your career and maybe even some sponsorship offers. If this doesn't sound like your graduate school athletic experience, then prioritizing your studies is the safer bet.
For returning adult learners, athletics do offer one potential career path. If you're interested in sports management, ongoing involvement in your sport of choice can help you make meaningful connections and better relate to the players you hope to serve. Consider whether focusing on this aspect of the game might best serve your future goals.
Understand NCAA Eligibility Requirements for Student-Athletes
Although school needs to come first, student-athletes must meet NCAA eligibility requirements to continue playing their sport. Specific requirements vary depending on the division and the sport you play. In general, you'll need to do the following:
Maintain a core course GPA of 2.3 or higher.
Complete a certain number of core courses.
Not have major disciplinary issues.
Not be convicted of major academic integrity issues.
According to the NCAA, 75% of students have no difficulty meeting these requirements, so you don't need to panic. You do need to know what's expected of you so you can seek help early if you need it.
Adult and returning learners can participate in student athletics — a fact many returning learners are surprised to discover. And if you're graduating soon but want to continue your education, graduate school or a second degree are excellent ways to continue participating in the sport you love. SNU's professional and graduate programs support students with:
Flexible scheduling.
The ability to choose between online learning and completing your degree in just one night a week.
An innovative cohort model that offers built-in support.
An accelerated course timeline that allows you to graduate quickly.
Classes taught by expert professors who are also leaders in their chosen fields.
Maintain Your Scholarship
NCAA eligibility requirements for student-athletes in college are just one prong of your academic success. You also need to maintain your scholarship to make the most of your sport. Carefully review all scholarship documents so you understand the funds you're receiving (and whether you need any supplemental financial aid), the academic requirements you must meet and the number of courses in which you must enroll.
If you're struggling, here are some tips that can help you avoid losing your scholarship:
Talk to your professors early. They may be able to offer guidance to raise your grades.
Meet with an academic advisor. In many cases, you have a grace period to raise your grades. A clear understanding of what you must do can help you make the right choices.
Consider investing in tutoring. You can use your financial aid to pay for additional expenses like academic support.
Ask your cohort for support. SNU's cohort model provides support and camaraderie.
Assess how well you're balancing school, athletics and everything else. Oftentimes, depression, anxiety or relationship issues make it difficult to focus on what matters most to you.
Develop a Viable Daily Routine
Every athlete understands the value of good habits. After all, no one ever excelled by never practicing. It's easier to remain on top of everything with a regular schedule. This means getting up around the same time every day, carving out study time and budgeting sufficient time to practice. After all, time is a finite resource, and using it wisely can help you build the life you deserve.
These strategies can help you cultivate a strong routine that makes it easier to manage your time:
List the things you need to do at a certain time each day, such as attending classes, preparing food, and going to practice. Put those into your schedule first. The remaining time is the time you have to play with.
Contemplate how much time you need for other tasks each day — such as studying and extra practice — then look for time slots that fit these goals. Doing these tasks around the same time each day makes it easier to nurture strong habits.
Build breaks and fun into your routine. A date with your significant other, time with a friend or a delicious meal can all keep you going, and you're more likely to do these things if you incorporate them into your schedule.
Set clear, specific, and actionable goals each semester, then break these down into monthly, weekly and daily tasks to get you closer to achieving your dreams. This makes it easier to measure progress.
Revisit your goals and to-do list at least weekly. Just as you would budget your money, budget your time.
It can be helpful to write out your daily schedule. If you're having trouble following it, then your goals may not be realistic, or you may be wasting time on tasks you haven't incorporated into the schedule.
Student-Athletes Can Do Great Things at SNU
Student-athletes can do amazing things. Balancing athletics and school is a great way to develop the ability to balance work and life.
Brandon Perez, an SNU MBA in healthcare administration student, has been a student-athlete since he was seven years old. He's also been at SNU for six years–first as an undergrad, then as a graduate student.
Twenty-one different schools offered Brandon football scholarships, but he chose to pursue his education and his football career at SNU, citing the unparalleled support, exceptional culture, and commitment to nurturing each student as an athlete and a scholar.
"What I have noticed that separates SNU from other universities is the community that they build among the students and faculty staff. They provide opportunities for the students to help grow spiritually, individually, and in relationships, among others. Their foundation as a University is Character, Culture, and Christ. It has stuck out to me and has impacted me to live my life as a friend, brother, teammate, classmate, son, etc," said Perez.
Want to learn more? Plan your next career move with our free guide, "The Ultimate Career Road Map for MBA Graduates."