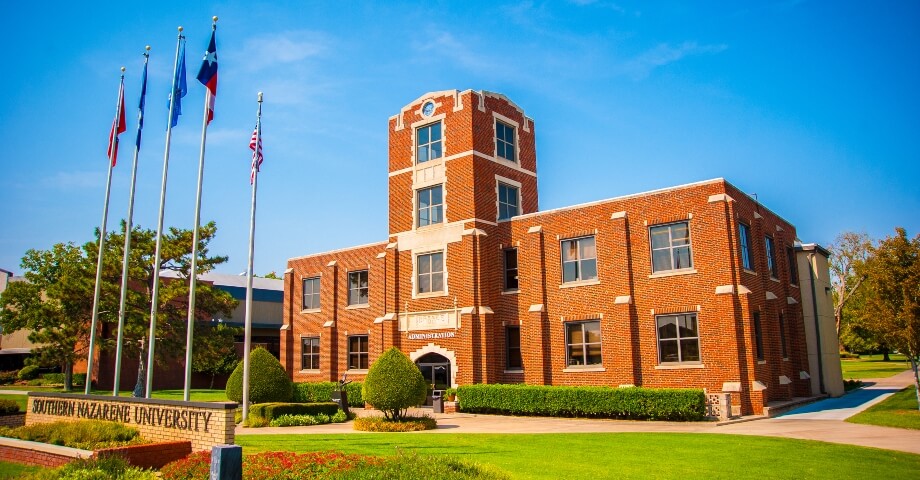 College students are more diverse than ever before, bringing hundreds of nationalities and ethnicities, numerous races, and myriad religious beliefs and socioeconomic backgrounds to college campuses across the nation. Diversity and inclusion in higher education is critical to a good college experience that prepares students for jobs, for life, and for success.
Here's what you need to know about the critical roles that diversity and inclusion plays in higher education.
Diversity and Inclusion in Higher Education: More Than Just Buzzwords
It's easy to think of diversity as a simple yes/no proposition. The truth is that diversity is complex, and a student's status is not always visible. Administrators must move beyond looking at just one axis of identity and instead embrace diversity and inclusion as an intersectional proposition that includes all components of a student's identities and experiences.
In 2016, students of color comprised 45.2 percent of all college students—compared to a mere 29.6 percent in 1996. College campuses are rapidly changing, and not just across one axis of identity, but many. That's because the nation is also changing. Nearly a quarter of Americans identify as religiously unaffiliated, with 3 percent identifying as atheist and 4 percent identifying as agnostic. Twelve percent of Americans rely on food stamps, and 26 percent of American adults have at least one disability. True diversity and inclusion must embrace all aspects of a person's identity, including:
Religious identity and affiliation
Disability status, including mental health disabilities
Socioeconomic status, including those living in poverty, first-generation college attendees, and those living with housing insecurity
Immigration status, including children of immigrants and undocumented immigrants
Linguistic diversity, including those for whom English is a second language
Racial and ethnic diversity
Gender diversity, including diversity in gender expression and identity
Those who don't fully support diversity and inclusion measures may express skepticism, asserting that the only reason to support diversity is to avoid legal trouble. The benefits of a diverse college campus, however, are clear. College is about more than what students learn on paper. The social interactions and real-world skills that students explore on campus can last a lifetime. And in this reading, the value of diversity is clear, making students smarter, more thoughtful, and kinder to others.
How Diversity Prepares Students for the Real World
Today's workplaces reflect the real world. College graduates should not expect to enjoy a bubble of similarly minded people who treat their experiences as the norm. Instead, to succeed in jobs, relationships, and communities, students must:
Understand how cultural norms influence communication.
Recognize that their experiences are not everyone's experiences.
Be prepared to listen to people whose needs might be different from their own.
Know that certain words and ways of speaking can be profoundly harmful.
Understand that even when their intentions are good, they can still say and do things that may harm people who are not like them.
Understand the value of many different perspectives and life experiences.
Students who do not have experience communicating and working with diverse people may be at a distinct disadvantage at every stage of the job hunt and professional world. For example, they might write inappropriate cover letters by addressing all letters to "Mr." or "Gentlemen." They may fail at workplace communication or offend their co-workers. They may be ill-equipped to fairly manage others. Students who have experience on diverse campuses already understand that not everyone is like them.
Underrepresented students also benefit from diverse and inclusive environments because they may be less likely to experience microaggressions and discrimination. They may have more opportunities to collaborate with people who look and think like them, but could also get the chance to branch out and work with people who may not share their experiences. No matter where a student falls on the diversity continuum, more diverse environments produce more opportunities for understanding and critical thinking.
How Diversity Makes Students Smarter
College is about more than just memorizing a set of facts to get a degree. The best college environments teach students skills that are hard to measure but easy to see at work, including:
Emotional intelligence
Critical thinking
Collaboration and communication skills
Workplace and community norms
Conflict resolution
The ability to self-reflect one's own belief systems that may be flawed and harmful
Diverse environments present students with numerous opportunities to think critically about their own beliefs, understand what others believe, resolve conflicts through compromise and mutual understanding, and understand workplace and community norms. In the classroom, professors may challenge the ideals that students take for granted. Peers may encourage them to weigh the effects of their words and biases. Outside of the classroom, relationships with friends and classmates can help students learn to value a wide range of ideas and perspectives—not just their own.
Promoting a Safe, Inclusive Environment for All Students
Many articles on diversity often focus on the benefits for white students. Although those benefits are virtually infinite, it's important to consider that students of color now comprise about half of college enrollees—and more than half if you factor in disability and socioeconomic status. At a time of heightened political discord and racially divisive language, it's easy for marginalized students to feel unsafe and unwelcome no matter where they fall on the political spectrum. The best colleges and universities are adopting proactive strategies to help these students feel safer and embrace their perspectives. Those include:
Hiring more educators with diverse backgrounds and identities. Although student enrollment has become increasingly more diverse, many colleges continue to hire primarily white and affluent educators and administrators.
Providing supportive groups for underrepresented students. Mentorship can help these students succeed, so it's important to give them access to successful instructors and older students.
Not tolerating abuse, hate, or bullying. Students should be able to express their views freely, but views that endanger the lives or safety of students are unacceptable.
Establishing a code of conduct that forbids religious, racial, and other forms of harassment and discrimination.
Providing ways for students to anonymously report abuse and harassment.
Training educators to eliminate bias and support inclusive classrooms.
Supporting inclusive curricula wherever possible. When teaching about leaders or other figures with a history of racism or other abusive behavior, encourage students to discuss this history in context.
How SNU Is Prioritizing Diversity and Inclusion
SNU's Intercultural Learning and Engagement office is dedicated to helping all students find their voice at our university. Every experience matters, and so does every student. Our Chief Diversity Officer, Rev. Doctor Lena Crouso, is a thought leader in the field of diversity and inclusion, publishing on topics such as how other colleges and universities can become more inclusive and how to ensure students can bring their entire identities with them to school.
We believe diversity is about more than just checking a box. Intersecting identities affect each person's experience, and we invite every student to share those experiences in the classroom and beyond. We are also keenly aware that a student's life experience and social location may affect their educational preferences. For that reason, we offer both online and in-person instruction with skilled, compassionate instructors who are leaders in their fields. To weigh your options and compare the benefits of online and in-person instruction, check out our free guide, Choose Your Path: Online vs. On-Campus Education.