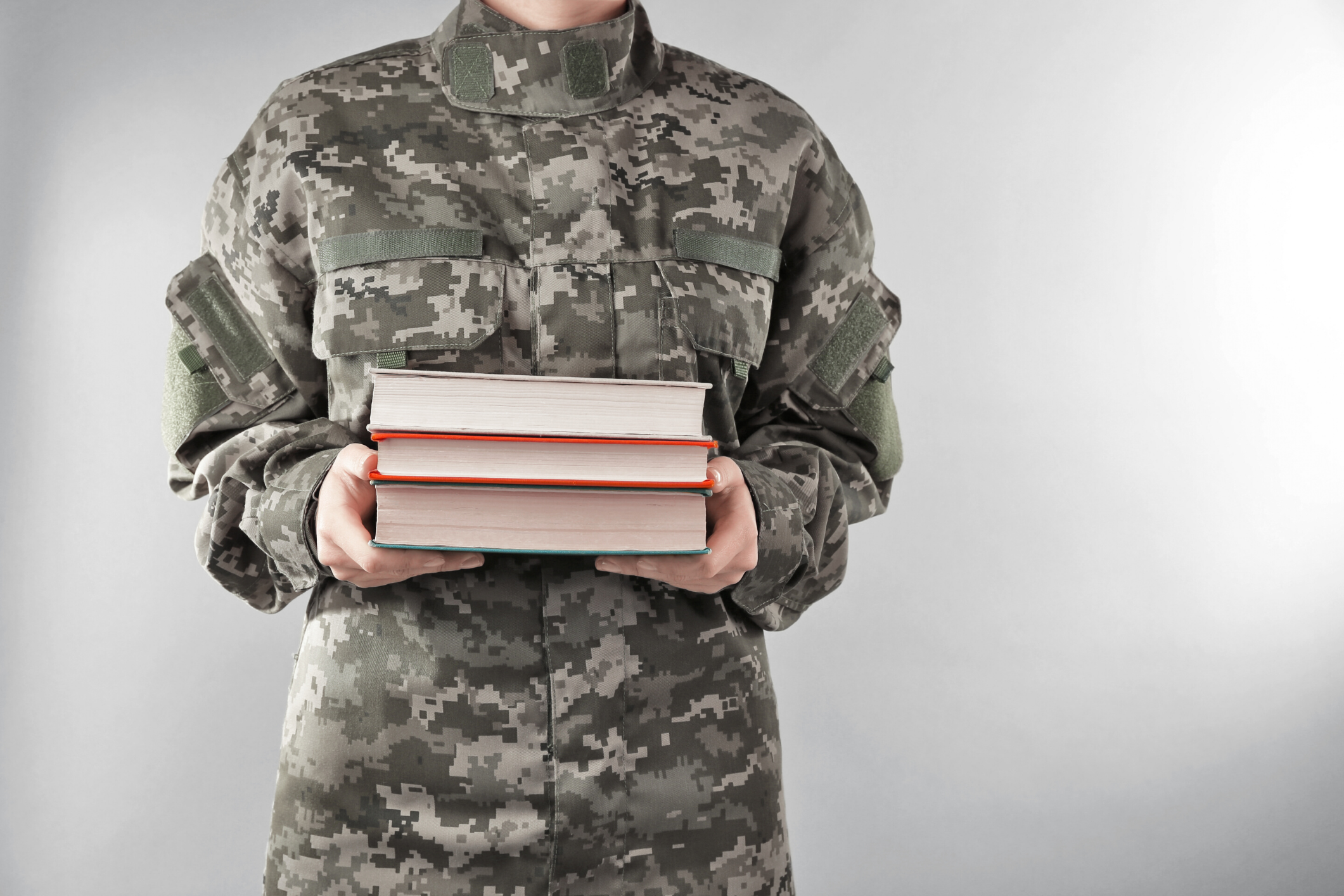 Going back to school after (or in the midst of) a military career is a major decision. A degree may be able to help you rise through the ranks, prepare for a second career, or improve the skills you need to own and operate a business. Whatever you hope to do with a degree, it's important to be prepared before enrolling so you know you are choosing the best university for you and your goals.
We spoke with Crystal Lewis, assistant director of SNU's Veterans Education Transitions Success (VETS) Center who works closely with veteran students on their path to educational success at SNU-Tulsa. Her first tip was to choose a school that will make the most of your benefits as a veteran student.
How to Make the Most of Your Benefits
"Verify that you are eligible to use VA education benefits," Lewis said. Once you know you are eligible, there are countless opportunities for you to have your education paid for. Make sure that the program you want to enroll in is VA benefits eligible and they are a Yellow Ribbon program participant if you want to use your post 9/11 GI Bill® for education.
Lewis suggested, "Familiarize yourself with what benefits you are eligible for and how they work." For example, the tuition assistance program can vary by military branch or level of service. Knowing how this works ahead of time will help cut down on headaches later.
Which School and Program Meets Your Needs
As a veteran, you likely have different needs than recent high school graduates or even adult students going back to school. You may want to research transfer policies to be sure you can transfer as much of your accumulated credit as possible. Some schools also offer credit hours for life experience and military training, which could significantly shorten the amount of time you need to get a degree.
If going on deployment is a possibility in your future, you need to check your university's options for taking classes online or even taking a break from classes until you return home. One SNU student managed to graduate with his MBA while going on two deployments in a naval submarine, so we know it is possible!
When hoping to get a degree while working a full-time job, consider a program that will be convenient to your schedule. You may want to enroll in a program designed for adult students, with classes taking place one night a week or completely online so you can continue working while studying for your degree.
Who Will Be Helping You Once You Enroll
Some universities have staff dedicated to meeting the needs of veteran students. Before enrolling in any university, be sure that you have the support you'll need to be successful. They may be able to help you with setting up your educational benefits, finding specialized services in your area, and more. For example, SNU's VETS Center aids students in navigating VA benefits, connects them to support academically and within the community, and even assists with career preparation.
Do not let these types of assistance go to waste once you enroll. "Use all the resources available to you through the VETS Center at your chosen university," Lewis said. "They are there to help you succeed."
Steps Needed to Maintain Your Benefits
"The most important thing to do is stay on top of your benefits," Lewis said, adding that students should feel free to ask questions when unsure of something. Be sure you are taking the steps needed to continue receiving your VA and other education benefits. You don't want to be halfway through your program and be put into an uncomfortable, and preventable, situation that will lead you to make difficult decisions about financial aid and your education.
What Supports Are Available to You
In addition to the VETS Center, there may be additional resources you can use once you're enrolled in a university. Check to see whether the universities on your shortlist have services like counseling, a chaplain available to provide spiritual guidance, free tutoring, and more. While these may not be your main deciding factor, they could help you along your way to graduation and be the difference between flailing and thriving as an adult, veteran student.
Your Goals for Post-Graduation
While it may be easy to choose a degree that will benefit you in the short term, Lewis recommends choosing "a program that you can see yourself doing now and in the future." While it will always be a part of your identity, you won't be in the military forever. In fact, most people serve for less than fifteen years. Be sure that you're choosing a degree that will prepare you for success in every stage of life.
Still have questions about going back to school. Our VETS Center staff is dedicated to serving veterans in the transition to academic, civilian life. Learn more about the VETS Center and where to contact them here.
GI Bill® is a registered trademark of the U.S. Department of Veterans Affairs (VA). More information about education benefits offered by VA is available at the official U.S. government website at http://www.benefits.va.gov/gibill.