Many of our students who manage to go to work, go to school, then come home and serve their families. These men lead incredible lives and are setting prime examples to their children that anything is possible with hard work and dedication. These are their stories.
"Pursuing a Master's of Arts in the Administration of Special Education, I know that my daughters understand the importance of continuing to improve one's self. After investing 20 years into guiding students, my journey has changed to guiding teachers. Moreover, to model my calling and passion for my children is to demonstrate knowing the path and walking that path. Learning is a never-ending challenge and blessing." - Shea Stark, M.A. Administration of Special Education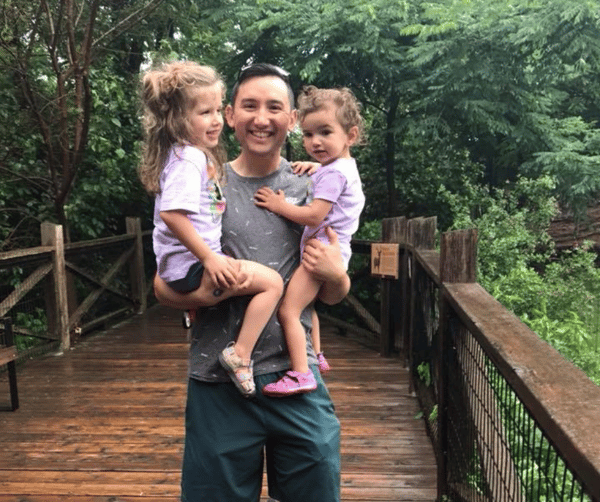 "I am in the MBA program set to graduate Nov 16, 2020. I want to accomplish this educational pursuit to set an example that education is a priority and that my children can achieve any dream that they set their minds to." – Jacob Gross, MBA
"Being able to see him everyday and watch him grow, watch him laugh, and have him run up to me and give me a huge hug every time he sees me reminds me of why I am going through this program at SNU. I am doing this to make the world a better place for not only my son's future, but for every one's future. One person at a time." - Colby Dean, M.A. Counseling Psychology
"In April of 2018, I started this journey to obtain that 'piece of paper.' I will successfully achieve this goal in Feb. of 2020, and in doing so will prove to my children that:
1. No matter your age, you can do anything that you set your mind to
2. You can do all things through Christ which strengthens you
3. You can be successful without a degree, but you can be much more successful with one." - Aaron Wesson, Organizational Leadership
"
Children are a heritage from the LORD, offspring a reward from him.
Like arrows in the hands of a warrior are children born in one's youth.
Blessed is the man whose quiver is full of them. They will not be put to shame when they contend with their opponents in court." Psalm 127:3-5
While being a parent and going to school might not be easy, these dads prove how possible it is if you dig deep enough.