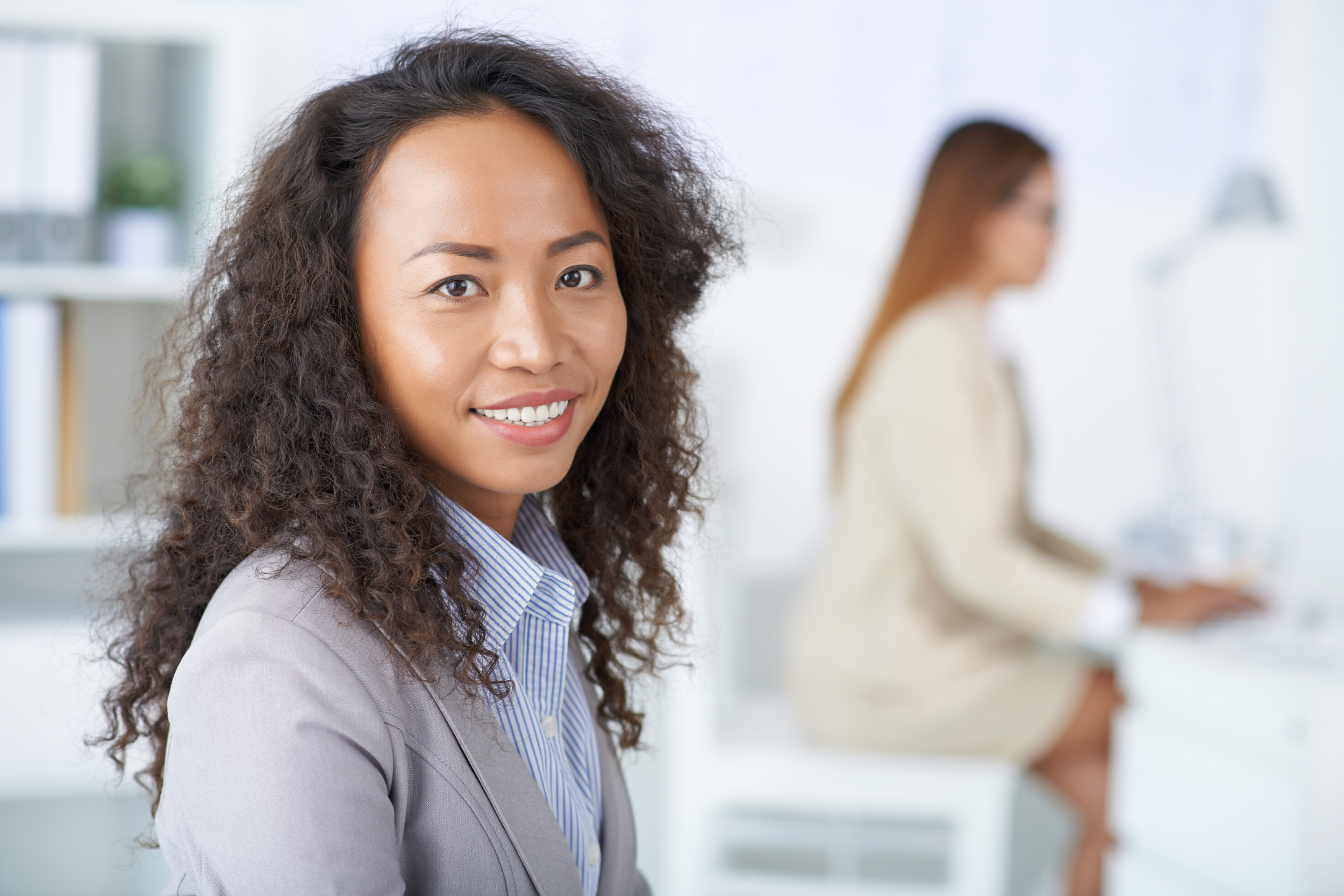 When investing your time, energy, and resources to go back to school, choosing the right field of study is important. After all, you'll be focusing a significant amount of focus on these course subjects and ultimately use your degree in job interviews as a symbol of how much you've learned and accomplished.
If you're interested in family life, lifespan development, or gerontology, majoring in Family Studies and Gerontology could be a great strategy for you. Many graduates find it offers both interesting and applicable coursework, as well as opens the doors for a variety of career options where they can make a real difference in the lives of others.
Our graduates often pursue careers in the following areas, showcasing an array of daily tasks, missions, and salaries.
Behavioral and Mental Health
Common roles: Case Managers, Rehabilitation Specialists, Psychiatric Technicians, Behavior Interventionist, Mental Health Coordinators, Crisis/Behavior Intervention Specialist and Paraprofessional, etc.
While most people often think of counselors when talking about behavioral and mental health, there are a variety of roles needed to ensure the holistic health of a person. Some examples are case managers, rehabilitation specialists, mental health coordinators, and more. You'll need to be able to work well with others, communicate clearly, and create clear boundaries between work and home, because these roles are often demanding. You may choose to continue your education with a counseling degree and become a licensed professional counselor or specialize in areas like play therapy, marriage and family counseling, or drug and alcohol counseling.
Social Services
Common roles: Career Guidance Specialists, Social Worker, Children's Services Worker, Volunteer Coordinator, School-Based Service Worker, Public School Parent Liaison, etc.
There are a variety of social services offered to people in every stage of life, from newborns to those in hospice. Students may choose to work as volunteer coordinators with organizations that have meaning to them. There are also opportunities to provide or coordinate services in schools, hospitals, retirement homes, group homes for persons with disabilities, or prisons. Depending on where you work, these jobs may require travel, evening and weekend hours, and continual education and training.
Social Justice
Common roles: Officers, Detectives, Victim's Witness Coordinator, Victim's Advocates, Criminal Justice Court Liaison, CASA worker, Victim Service Educators, Civilian Victim Liaisons, etc.
Many students who major in Family Studies and Gerontology find themselves drawn to social justice careers, defending the defenseless or advocating for those who may have no voice of their own. Some work in law enforcement, corrections, victim advocates, or as liaisons between departments and those they serve. You will need to be steadfast in your beliefs and have a strong moral compass to work in these roles as well as offer compassion to those who may not often receive it. Be sure to shadow those already working in this field before taking on a full-time role to make sure it is the right fit for your personality and skills.
Education
Common roles: Community Education, Teaching, Enrollment Specialist, Human Resources, Human Relations, Program Coordinator, etc.
Working in education is often a good fit for graduates, as this provides the option to give back to others and help develop younger generations. Aside from teaching, students may pursue community education initiatives, work as enrollment specialists, educate others about the mission of nonprofits, or work in human relations. Don't get stuck thinking education only takes place in a classroom setting; there are plenty of opportunities to pursue educational or training roles in nonprofits, for-profit businesses, hospitals, and more.
Ministry
Common roles: Ministers, Pastors, Teachers, Youth Leaders, Chaplains, Adult Ministries, Family Ministries, etc.
If you feel called to ministry, especially for a certain age group, a Family Studies and Gerontology degree could help you understand the unique needs people have across the lifespan. Students have gone on to be ministers, youth leaders, chaplains, missionaries, and more after graduating from SNU. This degree also meets many prerequisites for master's degrees that require students to have a firm grasp on human psychology.
Business and Industry
Common roles: Recruitment Specialist, Customer Service Representative, Quality Assurance Coordinator, Enrollment Specialist, Membership Directors, Disability Services, etc.
Multiple opportunities exist for Family Studies and Gerontology graduates in business and industry. You may work as a recruitment specialist, customer service representative, program coordinator, membership director, in disability services, and more. Your skills in working with others and understanding their needs will be invaluable to businesses that thrive on providing great services and products to customers and retaining skilled employees.
Health
Common roles: Wellness Coach, Hospital Patient Family Representative, Laboratory Assistant, Care Coordinator, Community Educator, etc.
Health is an important issue across the lifespan, whether you're looking after a newborn child or working to maintain quality of life in more advanced age. There are a variety of roles within the healthcare world, whether it's working in fitness, hospitals, doctor offices, labs, or in various settings with older adults. Before building a career in the world of healthcare, it's important to know your strengths and interests. For example, are you more interested in active work or more clerical tasks? Are you prepared to sit with people as they near the end of life, or do you prefer helping others maintain an even baseline? Consider your goals and personality and you are sure to find a role that fits both.
Youth, Children and Teens
Common roles: Children's Services Worker, Child Support Specialist II, Day Care Administrator/Owner, Youth Group Leader, Youth Specialist, Youth Development Professional, Residential Treatment Center Day Coach, Foster Care Coordinator, etc.
If you have a passion for developing youth, this degree program can help you land roles serving children and teens with a variety of needs. You might work with younger children in a caregiving capacity, coordinate camps or other special events, or serve vulnerable youth as a foster care worker. People in these roles need a deep understanding of how children and youth differ from adults and understand the lasting impacts they are able to make. Be sure you have the energy to keep up with children and youth requires as well as the emotional capacity to work with younger people all day, as well as plans to refill your well afterward.
Adults and Aging
Common roles: Activities Director, Customer Sales Representative, Assisted Living or Retirement Home Administrator, Housing Access Coordinator, Workforce Specialist, Adult Protective Services, Facility Admissions Coordinator, etc.
Working with older adults can be quite rewarding, and many enjoy spending time with those who can impart years of life experience. There are also a variety of opportunities, from administrative positions in residential facilities to in-home care providers, federal roles, and support services. Since many of these positions involve working with people who provide all levels of service to the elderly, it's important to have good communication skills as well as follow-through.
Family
Common roles: Hospice Volunteer/Bereavement Coordinator, Family Services Coordinator/Workers, Family Foster Care Unification Specialist, Family Enrichment Program Developer, etc.
You don't need to limit yourself to roles serving youths or aging adults when majoring in Family Studies and Gerontology. In fact, a benefit of the major is preparing to work in all areas of family life. Graduates who desire to support the entire family can offer education opportunities, work in grief services, as a foster care unification specialist, or coordinate services. Those who continue to grad school may become counselors who specialize in family and marital counseling.
With so many options for Family Studies and Gerontology graduates, opportunities exist for you to make your mark and choose a path that best suits your unique strengths. For example, one SNU graduate used her background in real estate to create a business that specifically caters to the needs of older adults in transition. If you think a degree in Family Studies and Gerontology could help you reach your goals, visit our website or call 888-SNU-GRAD. We are happy to help you find the degree program that meets your needs as an adult student and future career goals.